These online interactions came out of the desire to connect and explore alternative avenues of sharing vulnerability during the first lockdowns of 2020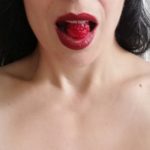 Sensual Eating – hybrid workshop and community meal
Have you ever experienced eating sensually? This can be an excellent tool for those who want to invite more pleasure into your life.
In Sensuous Eating I invite you to set an opulent table with foods and dishes that you love and relish in the joy of eating together. Together we will delve into the pleasure of food, enjoy the taste, texture and smell of the delicacies placed before us and explore table manners and eating rituals as an artistic intervention.
In this workshop we will be eating together, please come prepared with a plate of food that you enjoy.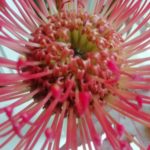 Touch – A guided ritual
We are experiencing a moment in which many of us are not able to interact with others in the ways that normally make us feel connected. Many of us are feeling an acute lack of giving and receiving touch. However, we are also in a unique time in which we are experimenting with and discovering new ways of connection.
In this guided ritual, we will awaken our sense of touch and allow it to expand, perceive our bodies, our senses and the objects around us as instruments of touch that can guide us into a feeling of connectedness. You are invited to take these two hours to forget about being productive or bettering yourself. Let yourself enter into a state of awareness and celebrate the abundance of pleasure in and around us.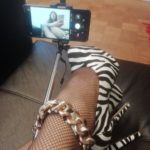 Selfie Stick Striptease – Collaboration with Officer Flower
Born of solitude and cleaning out our closets while quarantined, we bring you Selfie Stick Striptease. Teetering on the edge of narcissism and self-care, this workshop will show how this most annoying device can transform you into both cinematographer and performer in your own "Kopfkino" and spark joy in hard times.
We will begin with a workout to get our blood pumping, then experiment with different ways to accentuate our movements through clever positioning of our selfie sticks. You will be given time to create your own dance moves and teach them to the group or simply share your experience.
There will be no full nudity in this workshop. Participants of all genders are invited to creatively cover any naughty bits and nipples prior to the workshop. Bring your selfie stick (or tape your phone to a broomstick) and drop it down low with us!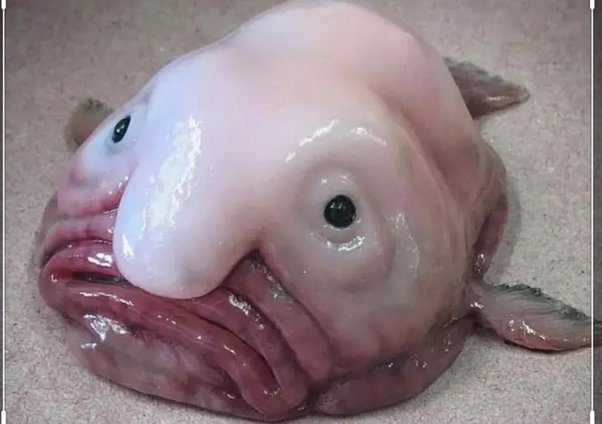 Taking Silliness Seriously
What is silliness and why should we take it seriously? In this workshop we will examine the value of all that is light and ludicrous through frivolous interactions. Led by the examples of Monty Python, drag queens and banana phones, we will explore the importance of laughter in dark times, abandon the search for deeper meaning and instead take pleasure in embracing the absurd.