Premiere: 27 Oktober 2022. Weitere Vorstellungen: 28.-30. Oktober 2022 in den Sophiensælen, Berlin
— scroll down for english —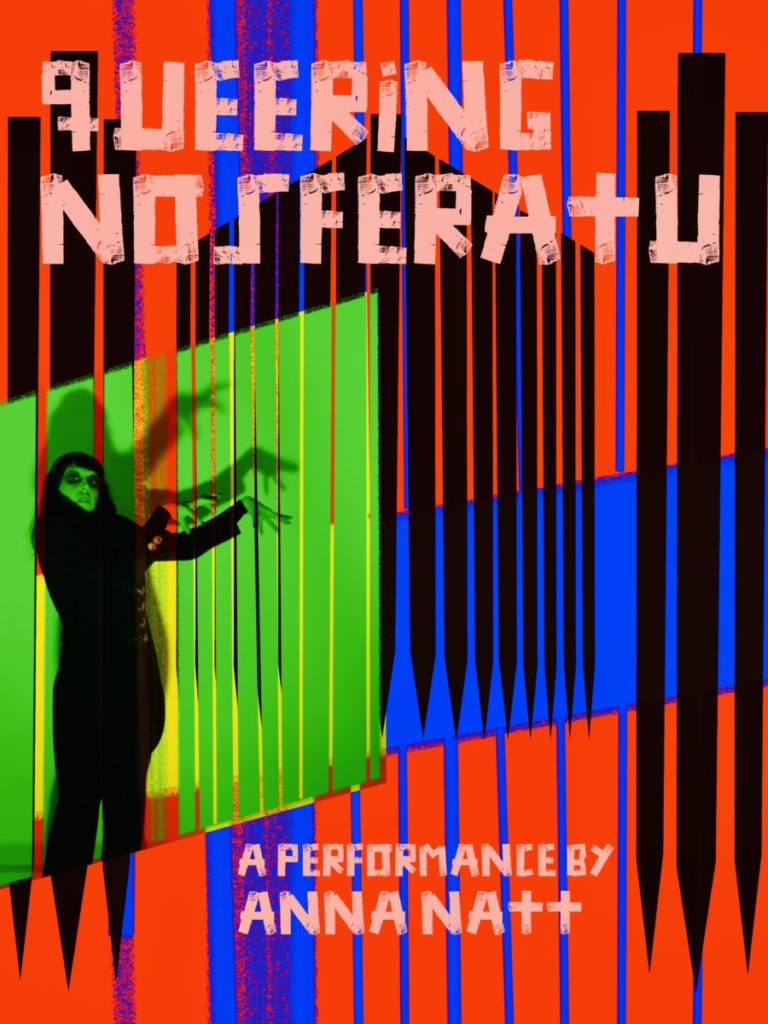 Queering Nosferatu ist eine kontemplative Performance, in der Anna Natt in ganz persönlicher Auseinandersetzung mit Schlüsselmomenten der Filme Murnaus und Herzogs ein "queered reading" dieser speziellen Vampirfigur entwickelt. Anders als viele Vampire der aktuellen Pop-Kultur, die elegant, sexy und bestens integriert daherkommen, ist Nosferatu viel monströser und zugleich unbeholfener. In der Version Herzogs werden unstillbarer Hunger und das Zu-Viel-Sein, die Zeitlosigkeit und öde Immergleichheit, werden Altern und Einsamkeit, Anderessein und Sehnsucht nach Unerreichbarem zu seinen bedeutsamsten Charakteristika. Die Performance greift diese Themen auf und liest den Vampir als eine queere Figur, mit der Anna Natt sich selbst sehr identifiziert: ein Wesen mit nicht-normativen Wünschen, das außerhalb heteronormativer Zeitlichkeit lebt. Das Monströse, Unersättliche und das Zu-Viel-Sein des Vampirs korrespondiert mit demjenigen des Femininen, das heteronormative Diskurse als das "Andere" und als bedrohlich definieren. Hier darf es sein, gehört dazu, ist integraler, asthetisch-produktiver Bestandteil. Das Groteske der Bewegungen und Gesten des Nosferatu wird umarmt, denn es bietet eine andere Art der Auseinandersetzung mit dem eigenen Altern, mit zunehmender Steiffheit und Technikverlust, als sie die Tanz- und Performancewelt für gewöhnlich zulässt. Zusätzliche inspiriert ist Queering Nosferatu von den Arbeiten der jüdischen expressionistischen Choreographinnen Gertrud Bodenwieser und Hilde Holger, die um 1920 in Wien lebten und dem expressionistischen Film. Eingebettet in die Performance ist eine experimentelle Videoperformance von Anna Natt und Dalia Castel, im Sinne einer Hommage an die Choreografinnen. Das kontemplative der Performance liegt nicht nur im künstlerischen Zugang von Anna Natt, sondern auch in ihrer Rezeption. So steht die Performance in organischem Zusammenhang mit der räumlichen Klangskulptur, die der Experimentalmusiker Robert Curgenven mit einer auf der Bühne live-gespielten Pfeifeborgel und geklonten Orgelklängen in einer 6-Kanal-Klanginstallation im Raum gestaltet. Orgeln wirken per se schon anachronistisch und unsterblich, in ihrer Verbindung mit religiösen Ritualen fungieren sie als Metapher für das Pathos, das auch Vampir-Figuren durchaus zueigen ist. Deren hypnotische Fähigkeiten finden sich im Potential des Orgelklangs, Zuhörende in beinah tranceartige Zustände zu versetzen. In diesem Sinne arbeitet Curgenven ganz bewusst mit der physischen Erfahrbarkeit des Klangs, der Raum und Körper zu durchdringen und in Schwingungen zu versetzen vermag.
Konzeption, Künstlerische Leitung, Choreography & Performance: ANNA NATT
Ko-Konzeption, Künstlerische Mitarbeit & Produktion: MATTHIAS PÜSCHNER
Komposition, Sound Design & Orgel: ROBERT CURGENVEN
Video & Videoinstallation: DALIA CASTEL
Choreographisches Outside Eye: YALDA YOUNES
Dramaturgie: MAYA WEINBERG
Lichtdesign: LÖIC ITEN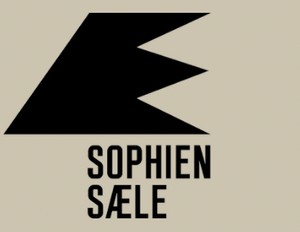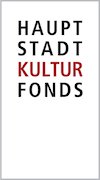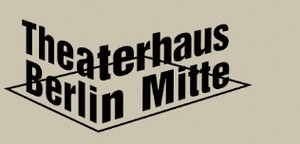 ————————
— ENGLISH —
————————
QUEERING NOSFERATU
A Performance by Anna Natt
Premiere: 27 October 2022 – Further Performances: 28 – 30 October 2022 at Sophiensæle, Berlin
One hundred years ago, the figure of Nosferatu first saw the light of day in the glow of Berlin's film projectors. For decades, the monstrous vampire first played by Max Schreck in F. W. Murnau's silent film Nosferatu: Symphonie des Grauens and reincarnated by Klaus Kinsky in Werner Herzog's 1979 remake, has been an immortal icon. And there is an uncanny resemblance between the social situation we find ourselves in today and that of 1922, when the film premiered: the Spanish influenza pandemic had just passed, the world was worried about inflation and economic crises as well as political unrest and growing nationalism, and the inevitability of an imminent change of epoch was accompanied by the identification of "others" and the search for scapegoats. Is it not time for a vampire again today?

In the contemplative performance "Queering Nosferatu", Anna Natt uses Nosferatu's centenary as the occasion to develop a queer reading of this particular vampire character through a highly personal engagement with some key moments from Murnau and Herzog's films. Natt thoroughly identifies herself with the vampire: a being with non-normative desires, living outside of heteronormative temporality. The monstrous, insatiable, and excessive nature of the vampire corresponds with that of the feminine, which heteronormative discourse defines as the "other" and as a threat. In Natt's performance, it is allowed to be, and to be a part of it, it is an integral aesthetic-productive element. The grotesque nature of Nosferatu's movements and gestures is embraced, as it offers a different way to confront one's own ageing, with more stiffness and loss of technique than is usually permitted in the world of dance and performance.

The contemplative aspect of "Queering Nosferatu" lies not only in Anna Natt's aesthetic approach, but also in its atmospheric presentation. The performance has an organic connection with the accompanying sound sculpture, created in the space by experimental musician Robert Curgenven. A pipe organ is played live on stage along with a six-channel installation of sampled organ sounds. Organs seem anachronistic and immortal by nature. Thanks to their links to religious rituals, they serve as a metaphor for the pathos that also fundamentally belongs to vampires. Their hypnotic powers are reflected in the fact that the organ can put listeners into an almost trance-like state. In this sense, Curgenven is consciously working with sound as something that we physically experience, that penetrates spaces and bodies and makes them vibrate.

"Queering Nosferatu" also takes inspiration from the works of the Jewish expressionist choreographers Gertrude Bodenwieser and Hilde Holger, who lived in Vienna around 1920, and from expressionist cinema. An experimental video performance by Anna Natt and Dalia Castel, a kind of homage to the expressionist choreogaphers, is embedded in the performance, bringing it into relation with the original cinematic presentation of the Nosferatu of 1922.